Plants and Fish: Creating a Balanced Ecosystem in Your Aquarium
By: Charlotte Johnson | Apr 18, 2023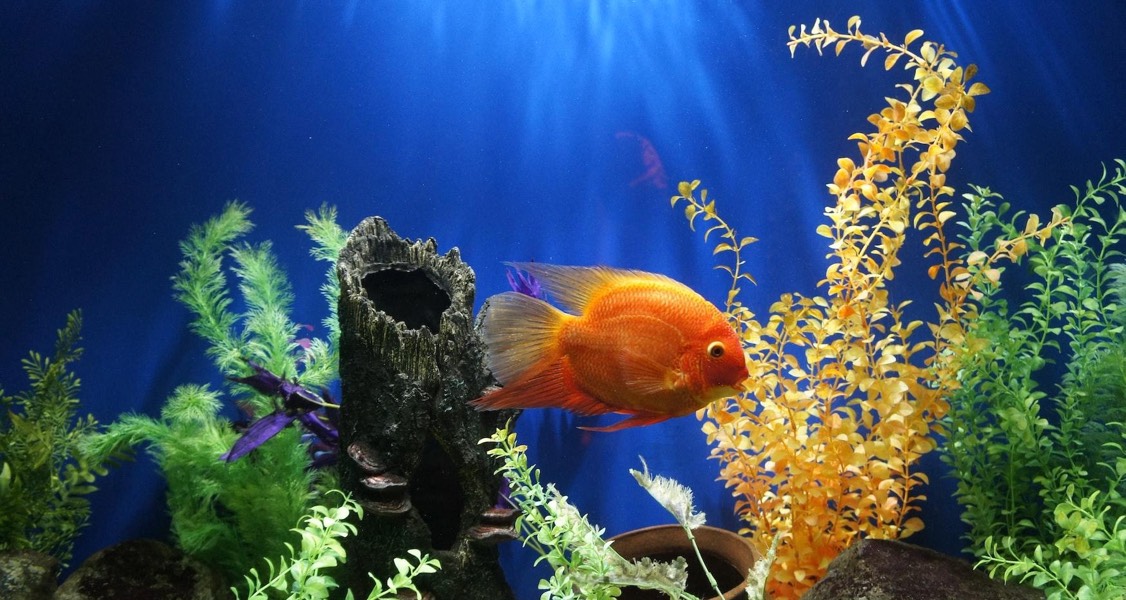 In a well-balanced aquarium, plants and fish coexist harmoniously, contributing to each other's well-being and reducing the need for artificial interventions such as chemical filtration and excessive maintenance. Without a balance, numerous problems might be apparent.
In today's post, we'll share some tips on how you can ensure a healthy co-existence between fish and plants in an aquarium. Learn about some best practices in creating a healthy environment for both, helping you avoid issues like fin rot and discoloration in plants.
Understanding the Relationship Between Plants and Fish
Picture this: fish and plants living together in perfect harmony, helping each other out like best friends! Fish produce waste and carbon dioxide (CO2), which might seem like a bad thing, but it's actually a blessing in disguise for your plants. You see, plants are hungry for CO2 and nutrients found in fish waste, making them the ultimate clean-up crew. They absorb these byproducts, converting them into energy for growth.
Now, let's talk about the life-sustaining element fish need to survive: oxygen. In a planted aquarium, plants play a vital role in producing oxygen through a process called photosynthesis. During the day, plants soak up light and CO2, and in return, they release oxygen into the water.
However, it's essential to strike the right balance between the number of plants and fish in your aquarium. Too many fish and not enough plants could lead to poor water quality, as plants won't be able to keep up with the waste produced. On the other hand, too few fish might not generate enough CO2 and nutrients to support lush plant growth.
Choosing the Right Plants for Your Aquarium
When it comes to picking the perfect plants for your aquarium, there are a few things you should keep in mind:
Light Requirements: Plants have different light preferences, so choose ones that match your aquarium's lighting setup. Some plants can grow in low-light conditions, while others need bright light to thrive.
Growth Rate: Fast-growing plants can quickly fill up your tank, providing excellent cover for fish. However, they may require more frequent trimming to keep them in check. Slow-growing plants are low-maintenance but may take longer to establish themselves in the aquarium.
Compatibility with Fish Species: Some fish love to nibble on plants or dig in the substrate, so choose hardy plants that can withstand these behaviors.
Popular Aquarium Plants
Here are some fan-favorite plants that work well in a variety of aquarium setups:
Java Moss: This versatile, low-light plant is perfect for creating lush carpets or attaching to rocks and driftwood.
Amazon Sword: With its broad leaves, this plant makes a stunning centerpiece and provides excellent shelter for fish.
Water Wisteria: This fast-growing plant offers great cover for fish and can help keep algae at bay by competing for nutrients.
Selecting the Appropriate Fish Species
Choosing the right fish for your planted aquarium is essential for maintaining harmony in your underwater world. Here are some things to note:
Compatibility with Plants: Some fish are notorious for munching on plants or uprooting them. Choose plant-friendly species that won't wreak havoc on your carefully crafted aquascape.
Temperature and Water Chemistry: Make sure the fish you choose have similar temperature and water parameter needs as your plants, ensuring a comfortable environment for both.
Social Behavior and Compatibility: Select fish that get along well with others and won't cause stress or harm to their tank mates.
Popular Fish Species for Planted Aquariums
Here are some popular fish species that are perfect for a planted aquarium:
Tetras: These small, peaceful fish come in various colors and are a great addition to any planted tank. They enjoy swimming in schools, adding life and movement to your aquarium. Plants provide cover and hiding spots for the fish
Guppies: Easy to care for and available in many vibrant colors, guppies are a popular choice for planted aquariums. They're also livebearers, meaning you might see baby guppies in your tank!
Ropefish: For something different, ropefish can be a good alternative. It is a freshwater fish that look like eels. They are recognizable for their long and slender bodies. It's important to choose hardy plant species that can withstand the fish's behavior, such as uprooting or nibbling on the leaves.
Maintaining a Balanced Ecosystem in Your Aquarium
Conduct routine water testing and monitoring to check pH levels, ammonia, nitrite, and nitrate levels, as well as temperature. This helps you detect and address any issues early on.
Provide an environment large enough for plants and fish to survive. Avoid keeping plants and fish in a bowl as it can be too small for them. Instead, look for a tank with an appropriate size.
Implement appropriate feeding and fertilization practices, avoiding overfeeding fish and properly dosing plant fertilizers. This ensures optimal growth and prevents waste accumulation.
Perform routine aquarium maintenance, such as water changes, cleaning, and pruning plants, and monitoring fish health. These measures contribute to a stable, thriving environment for both plants and fish in your aquatic haven.
Conclusion
Creating a balanced ecosystem in your aquarium requires understanding the symbiotic relationship between plants and fish, selecting suitable species, and maintaining proper aquarium conditions. Take note of the things mentioned above to create a healthy and appealing fish tank.
Summary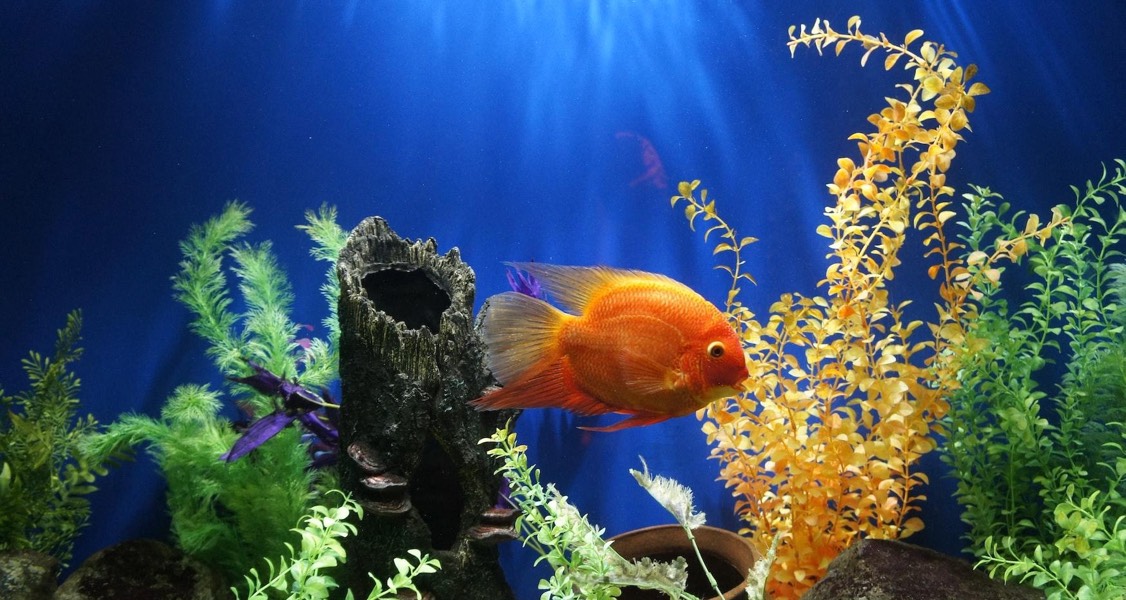 Article Name
Plants and Fish: Creating a Balanced Ecosystem in Your Aquarium
Description
In a well-balanced aquarium, plants and fish coexist harmoniously, contributing to each other's well-being and reducing the need for artificial interventions such as chemical filtration and excessive maintenance. Without a balance, numerous problems might be apparent.
Author
Publisher Name
Publisher Logo