Hemp and CBD Oil for Pets
By: Adrienne A. Kruzer, RVT, LVT | Apr 20, 2021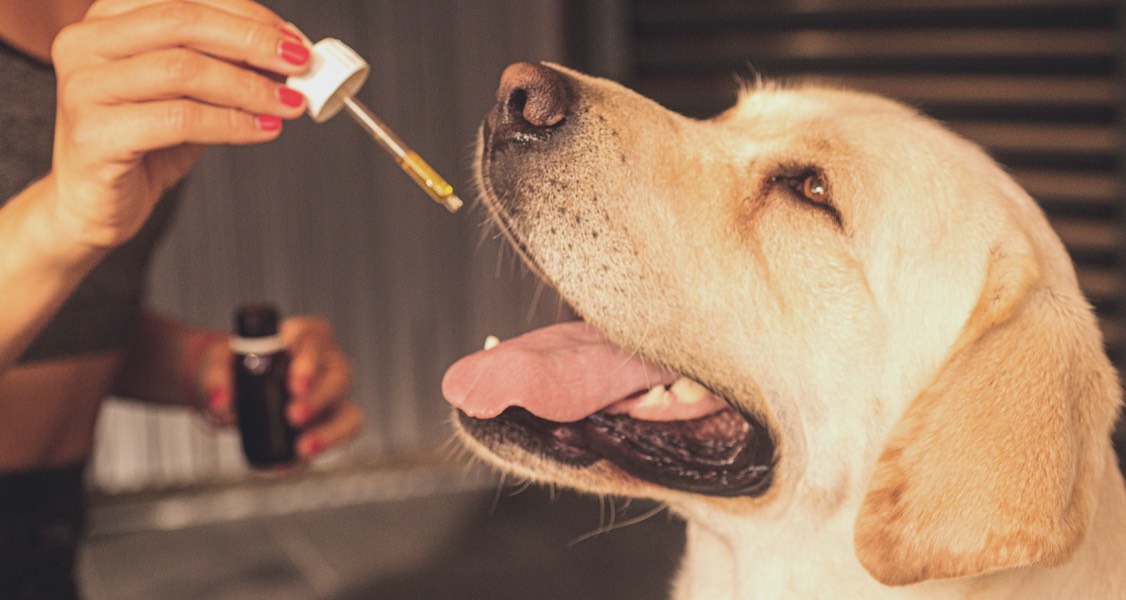 There is a lot of confusion when it comes to the difference between hemp and cannabidiol (CBD) oil but one thing is for sure – the interest in using them in dogs and cats has grown immensely over the years. Not all of these cannabis-sourced products are the same though, so it's important for a pet owner to understand what these products are, how they are used, and what to ask their vet as well as the product manufacturer before purchasing them for their pets.
Hemp Oil vs. CBD Oil
Hemp oil is the oil that comes from the hemp plant, a specific type of Cannabis sativa. This oil may or may not contain CBD, a type of cannabinoid, as well as other potentially beneficial properties. Other properties of hemp oil may include terpenes, flavonoids, and other cannabinoids like THC and CBDA, in addition to CBD. These natural parts of hemp oil may have benefits for pets and are all found in one of the three main forms of hemp oil. This complete form of hemp oil is called full spectrum hemp oil. The other two types of hemp oil, broad spectrum and isolate, do not contain all of these components but still contain CBD.
Cannabinoids like CBD and THC can be found in varying levels in different types of Cannabis sativa plants but hemp oil must contain less than 0.3% THC to be legally sold. Too much THC can be dangerous to pets, which is why pets should never receive marijuana, but beneficial effects are thought to be present in very small amounts of this cannabinoid.
Products that are marketed and labeled as CBD oils are not following the Food and Drug Administration (FDA) guidelines since a FDA-approved drug also exists that contains CBD as the active ingredient. This is why many CBD-containing products are instead labeled as hemp oil. It is the legal, proper way to label CBD oil but the names are often used interchangeably since CBD has been the most researched and well-known part of hemp oil.
CBD Research in Pets
Some promising studies regarding CBD use in pets have been completed. Studies supporting the use of CBD in dogs with epilepsy1 and osteoarthritis2 have been published and other research has been completed on the combination of CBD and CBDA for use in dogs with anxiety. Research on other species, including rats, humans, and monkeys, has also been done and has looked at the other natural components of full spectrum hemp oil. This information is often extrapolated for dogs and cats but it is important to remember that different species all utilize and absorb things differently. Because of this, species-specific research is always best and little is known about whether or not CBD oil is beneficial to cats.
Studies showing how well CBD is absorbed orally have also been done on dogs and cats. These studies, called pharmacokinetic (PK) studies, help determine how much CBD is given and whether or not it should be given alongside a meal. Cats have shown to absorb CBD differently than dogs3 therefore administration amounts or products may be different from those designed for dogs. Different brands of CBD are also absorbed differently so manufacturers that have studied the pharmacokinetics of their products may have different administration guidelines based on their results. Finally, food has been shown to increase CBD absorption or bioavailability therefore it is often recommended to give the oil with a meal4.
CBD Side Effects in Pets
Initial concerns with CBD use in dogs included occasional gastrointestinal upset, as any dietary addition or change may cause, as well as elevations in a specific liver enzyme called alkaline phosphatase (ALKP)1. This enzyme is thought to normalize once the CBD product is stopped but some veterinarians may recommend monitoring a dog's liver function by checking blood work regularly or not using CBD in dogs with liver disease. In some cats, another liver enzyme, alanine transferase (ALT), elevated after receiving CBD3 so liver function monitoring may also be warranted in felines. Cats also showed some head shaking and excessive licking after receiving CBD oil, potentially indicating that they do not like the taste of it. Research is ongoing but CBD oil is generally considered safe at recommended administration amounts.
Choosing a CBD Product for Your Pet
Before administering anything to your pet, you should always discuss it with your veterinarian prior to use. Once you and your veterinarian have decided that CBD is something that your pet should try, reach out to the product manufacturers that your veterinarian trusts. Manufacturers of CBD oil should provide a Certificate of Analysis (COA) upon request to verify the contents of the product and should have proof of absorption or bioavailability in the species it is designed for. Research has shown that not all CBD products are created equal so simply reading the label is unfortunately not enough. Lead and other heavy metal contaminants, a lack of CBD content, inappropriate labeling, and unproven, illegal medical claims are unfortunately common. In one study of 29 products, only about a third of the products tested actually contained the amount of CBD that the label and COA stated the product had5. Compare the COA to the product label to make sure the label has at least the same amount that the COA says it has and verify that the manufacturer has proof of absorption of their product in the type of pet you want to use it in.
Research on CBD use in pets is ongoing and the legality of it in various places is rapidly changing. While many pet owners opt to try CBD when nothing else seems to be working or to avoid using pharmaceuticals, it is important to remember that there is still much to learn about this ingredient and the other components of hemp oil.
---
References:
McGrath S, Bartner LR, Rao S, Packer RA, Gustafson DL. Randomized blinded controlled clinical trial to assess the effect of oral cannabidiol administration in addition to conventional anti-epileptic treatment on seizure frequency in dogs with intractable idiopathic epilepsy. J Amer Vet Med Assoc. (2019) 254:1301–8. doi: 10.2460/javma.254.11.1301

Gamble LJ, Boesch JM, Frye CW, et al. Pharmacokinetics, Safety, and Clinical Efficacy of Cannabidiol Treatment in Osteoarthritic Dogs. Front Vet Sci. 2018;5:165. Published 2018 Jul 23. doi:10.3389/fvets.2018.00165

Deabold KA, Schwark WS, Wolf L, Wakshlag JJ. Single-Dose Pharmacokinetics and Preliminary Safety Assessment with Use of CBD-Rich Hemp Nutraceutical in Healthy Dogs and Cats. Animals. 2019; 9(10):832. https://doi.org/10.3390/ani9100832

Łebkowska-Wieruszewska B, Stefanelli F, Chericoni S, et al. Pharmacokinetics of Bedrocan®, a cannabis oil extract, in fasting and fed dogs: An explorative study. Res Vet Sci. 2019;123:26-28. doi:10.1016/j.rvsc.2018.12.003

Wakshlag JJ, Cital S, Eaton SJ, Prussin R, Hudalla C. Cannabinoid, Terpene, and Heavy Metal Analysis of 29 Over-the-Counter Commercial Veterinary Hemp Supplements. Vet Med (Auckl). 2020;11:45-55. https://doi.org/10.2147/VMRR.S248712
Summary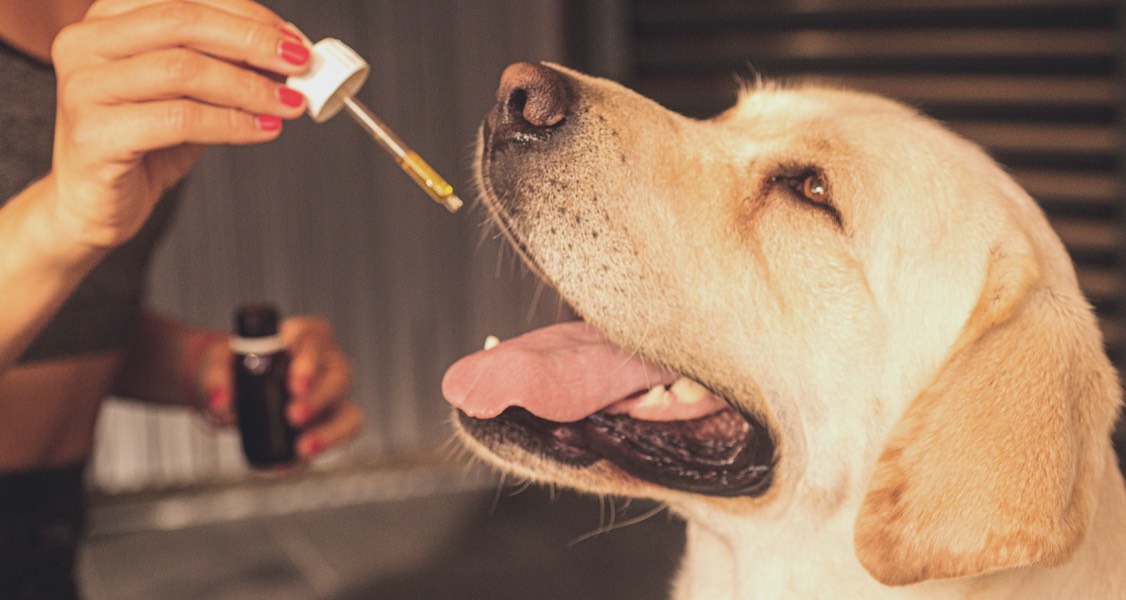 Article Name
Hemp and CBD Oil for Pets
Description
There is a lot of confusion when it comes to the difference between hemp and cannabidiol (CBD) oil but one thing is for sure - the interest in using them in dogs and cats has grown immensely over the years.
Author
Adrienne A. Kruzer, RVT, LVT
Publisher Name
Publisher Logo