Should we re-trap a feral cat that's injured or is there something else we can do?
Original Question: Hello! My question is regarding how to provide medical help to a colony cat that has already been trapped through a TNR program. The cat in question is a small sized DLH (domestic long-haired cat) female spayed and roughly 1½ years old. Her two siblings are male (who was never caught due to being spooked from the whole trapping process) and her sister (who was trapped and spayed) are presumed dead or relocated. The small sized DLH female is completely emaciated from this recent harsh southern Ontario winter. I am also very concerned because on both sides of her rib cage it looks like she has been shaved down to the skin and there are red marks and wounds visible. Also, the fur that's missing has formed into huge dreads below her ribs making it extremely difficult for her to walk as they are hanging and some are dragging on the ground. Do you think it would be helpful and worth the stress to re-trap this cat? Are there any another options for us to help her from a distance? Thank you - Anonymous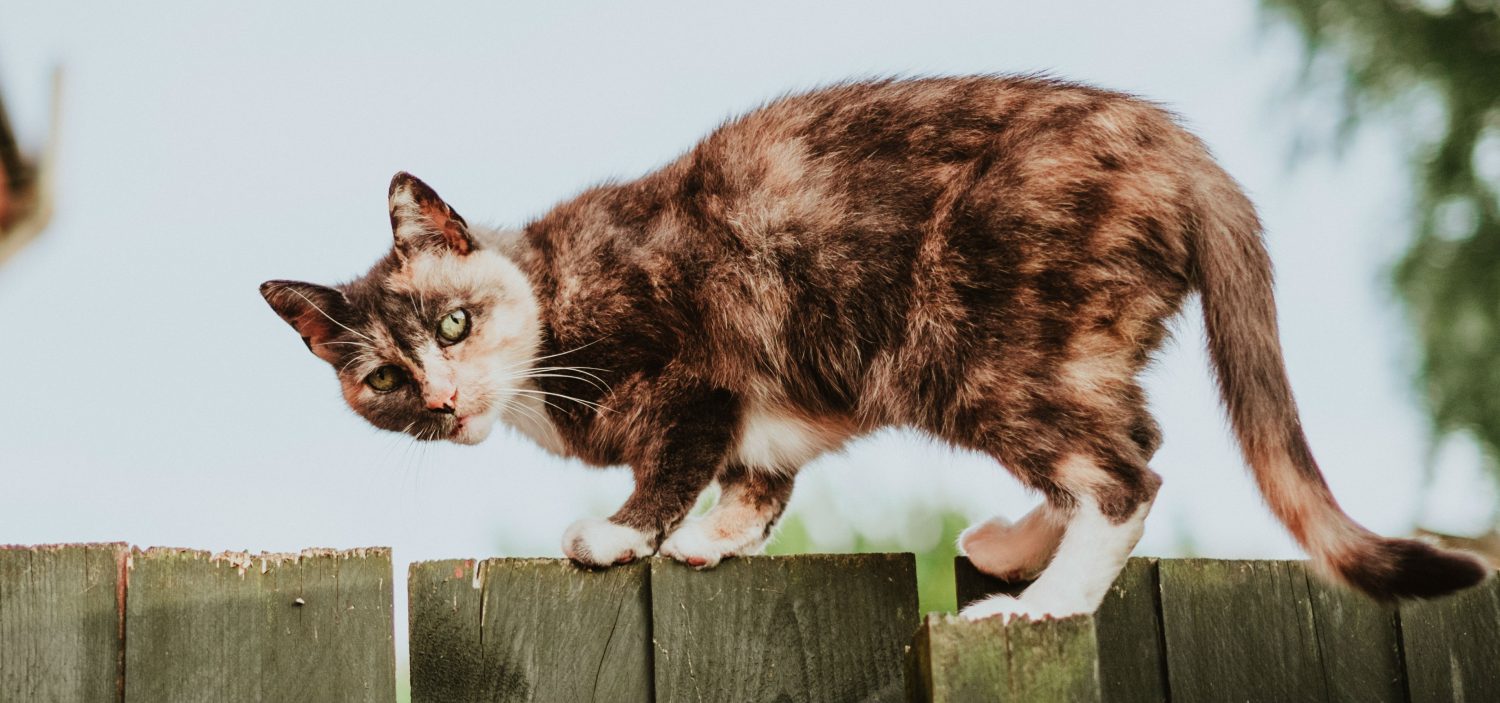 May 3, 2018
Hello,
Thanks for sending in your question.
This cat is lucky to have you looking out for her. Based on your description, it sounds like she might need some medical attention. As I am sure you are aware, feral cat overpopulation is quite a significant problem in Toronto and the GTA. "Trap, Neuter, Release" or TNR programs work by trapping feral cats, vetting, vaccinating and sterilizing them, then releasing them back. The idea is to maintain the populations without allowing them to reproduce and spread disease, such that new populations cannot be established or grow. Consider contacting the local TNR organization in your area that originally dealt with these cats and see if they can provide some assistance.
In addition, there are several other resources you may find helpful. Consider contacting the Ontario Society for the Prevention of Cruelty to Animals (OSPCA). Most regions in Ontario have their own branch, and they may be able to help you connect with local resources for this cat. Your municipal animal control or shelter may also be helpful. Some veterinary clinics operate their own shelter programs, often in partnership with a rescue or shelter. It may be worth calling or visiting your local vet clinics to see if they have any suggestions for you.
Finally, independent animal or cat rescues may be able to help with the care of this cat. You will have to do some research on the ones that operate in your area. In some cases, feral cats can be adopted as pets. However, this cannot be determined without a full medical and behaviour assessment. Finally, please avoid trying to capture her yourself as you could be at risk of personal injury or exposure to infectious diseases (handling feral cats requires appropriate protective handling equipment, traps and training).
I hope this gives you some guidance – wishing you all the best.
Dr. Hester