How do you prevent tear stains in dogs?
Original Question: Do you have any recommendations for removing tear stains? I have a healthy 4-year-old Maltese. I feed her raw, meat raw vegetables and occasionally freeze-dried raw treats. She drinks filtered water. I wash and flea comb her eyes daily mostly with water and sometimes salt water. I may try adding a small amount of apple cider vinegar in her water that I've heard about. Thanks in advance for any suggestions you might have. - Marie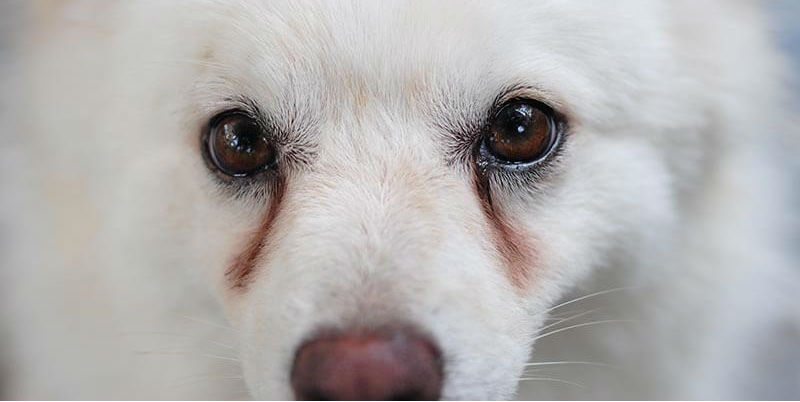 May 26, 2017
Hi Marie,
Thanks for your question.
This is a common inquiry. Unfortunately tear stains do create an undesirable cosmetic issue in our pets. I have recorded a thorough answer that details the cause and treatments that exist to address it, entitled 'How do You Get Rid of a Dog's Tear Stains'. I'm sure it will be helpful.
All the best.
Dr. Clayton Greenway