My cat appears to have insect bites on his ears and face. Which test would confirm the type of lesions these are and what do you recommend to prevent insect bites?
Original Question: Diesel my cat has insect bites on his ears and face. The vet has given us a topical cream called Isaderm to prevent infection of bites. We would like to know if there is something we could apply to his face and ears to prevent further bites from mosquitoes/black flies. - Lil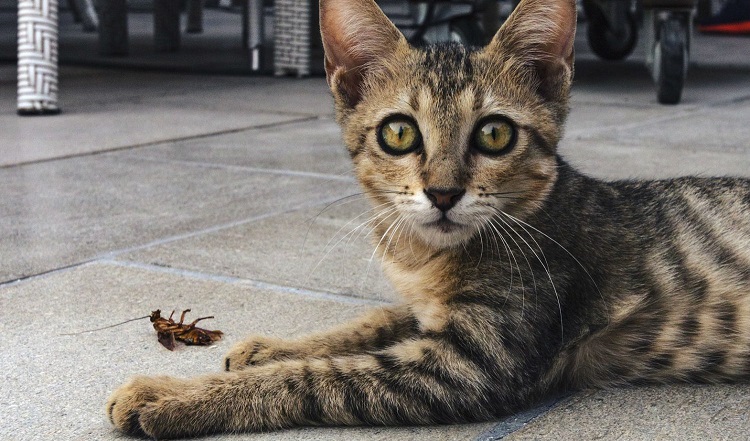 Aug 19, 2018
Hi Lil,
Thanks for your question.
It sounds like you are fairly certain that there are insect bites. Keep in mind that little red bumps can be indicative of bacterial infection or even more complicated issues like a non-allergic immune condition that has become infected secondarily. I would first recommend that you speak to your veterinarian about performing a test called a skin scraping, if they agree of course based on the appearance of the lesions, this will determine whether bacteria truly is a concern.
The gel you have been given has an antibiotic so it covers for bacterial infections but it also has a strong anti-inflammatory medication which will reduce the allergic reaction and any other inflammation associated with the underlying cause. It is a good local therapy but it will not prevent future bites.
To prevent further bites, I can't recommend or endorse a mosquito repellant or black fly repellant but you could inquire at your local pet supply. A natural product may be something you want to look into. Make sure you inquire about how to apply the product and you can even call the manufacturer to ask about its safety if it is ingested.
If this is a recurring issue and confirmed as an allergic reaction, you could also speak to your veterinarian about getting a prescription for an antihistamine that you can give as a preventative so that there is a muted reaction or no reaction to the insect bites.
Good luck! Hopefully some of these ideas help.
Dr. Clayton Greenway