Ways To Help Comfort Your Dog During a Storm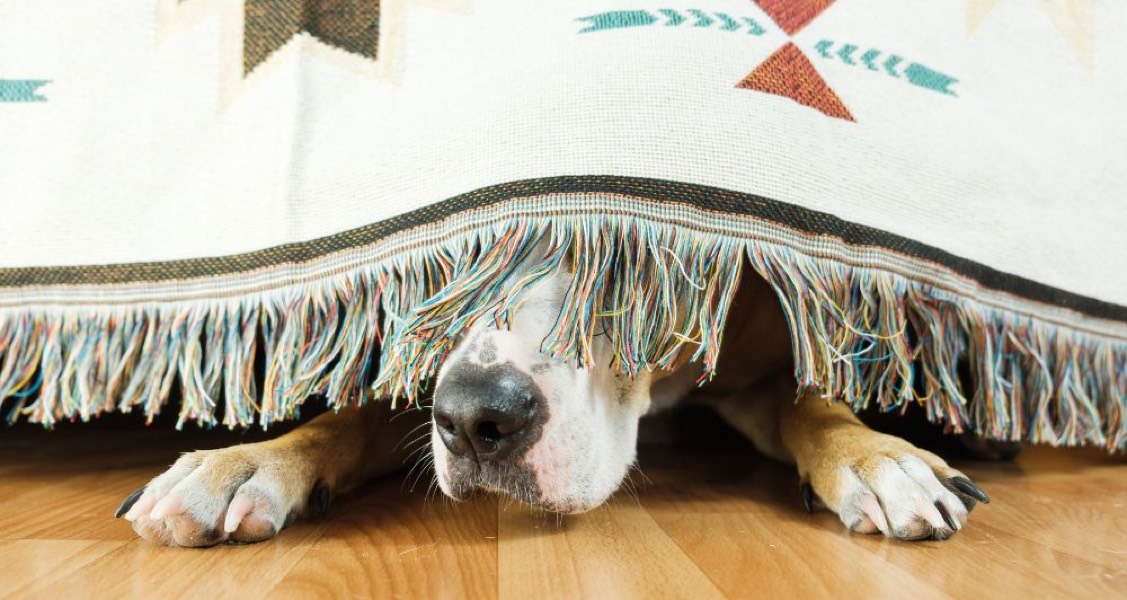 Does your dog run and hide after the first rumbles of thunder? You're not alone. Many pups don't appreciate the loud noises that come with thunderstorms. To be fair, people don't always enjoy them either. Unfortunately, dogs don't have the coping skills humans do to relax during stressful events. These are ways to help comfort your dog during a storm.
Provide Distractions
If you ignore your dog's anxious behavior or punish them for reacting badly to the rumbles, you'll only worsen the anxiety. Offer positive stimuli, such as a new toy, belly rubs, or a delicious treat, to distract them from the storm. If your pup seems to need more care, play a game of indoor fetch or tug-of-war to keep them occupied for longer periods.
Try Calming Remedies
Natural remedies can be helpful for dogs that have mild to moderate storm anxiety. Try wrapping them in a blanket, mimicking a swaddle to help soothe your pup. There are also a variety of jackets on the market aimed at helping to calm dogs during storms. Familiar scents or snuggle sessions can also benefit your stressed pup.
Offer a Safe, Calming Space
Find the most soundproof room in your home and place your dog's crate there. Provide a soft, comfortable bed and blanket where your pup can curl up and rest. Many dogs find comfort in their crate, and this space will provide an opportunity to relax.
There are several reasons to use a dog crate cover, but this tool can prove especially beneficial during thunderstorms. The covering will help drown out any added noise throughout the house, making your pet feel extra safe.
Talk to Your Dog's Vet
Does your dog seem to experience excessively high anxiety during storms? You may need to chat with the veterinarian to discuss the options. Medication may be the solution to the problem, and your vet could offer crucial advice. Ensure medication is your last resort when everything else fails.
Try the above tips to help comfort your dog during a storm. Who knows—your dog may learn to relax during thunderstorms!
Summary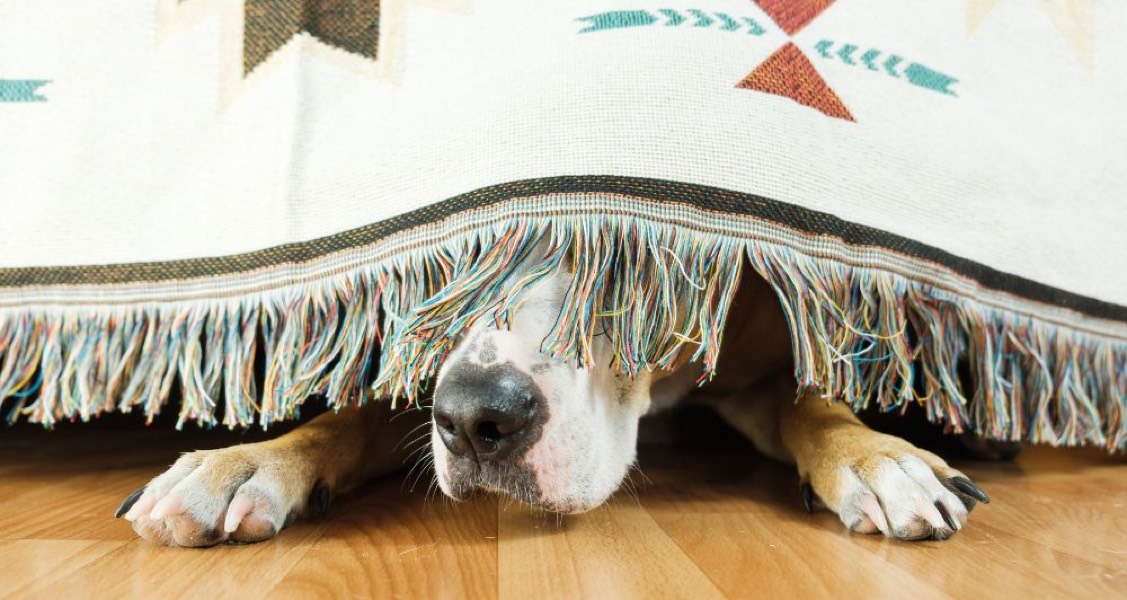 Article Name
Ways To Help Comfort Your Dog During a Storm
Description
If you need help finding ways to calm your dog during a loud thunderstorm, explore ideas to comfort your pup before more rain clouds roll in.
Publisher Name
Publisher Logo