Do You Use Flea and Tick Treatments? Read This Before Your Dog Goes Swimming This Summer
By: Andrea Tarr | Apr 24, 2023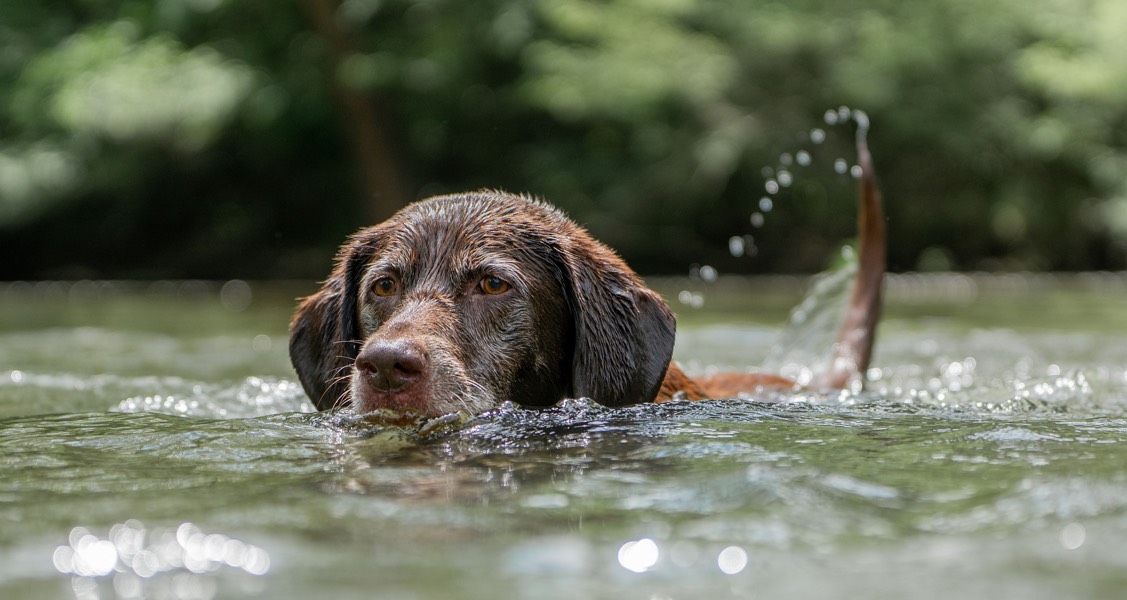 Warm weather's approaching, offering fun for you and your furry companions. Water-loving canines want to dive into the nearest lake and doggy paddle. Unfortunately, external anti-parasite medications can threaten local wildlife. Can your dog go swimming after a flea or tick treatment? Here's what you need to know before Fido takes a dip this summer.
How Do Pet Parasite Treatments Affect Our Waterways?
Because flea and tick treatments kill insects, they can also harm aquatic wildlife. These products incorporate chemical pesticides like fipronil and imidacloprid. These two neurotoxic substances appear in many topical treatments.
Parasite treatments for dogs are already contaminating waterways worldwide. The University of Sussex revealed in 2020 that fipronil and imidacloprid levels surpassed safe limits in English rivers. The European Medicines Agency also published a December 2022 paper with its findings on environmental parasiticidal contamination in several European nations. Fipronil can harm invertebrate aquatic life, potentially impacting other species in an ecosystem. Imidacloprid may have harmful effects on aquatic animals.
Can My Dog Go Swimming After Parasite Treatments?
Read all labels thoroughly and follow their direction, including waiting the recommended time after application. Manufacturers' recommended waiting times typically vary from 48 to 96 hours. However, there is evidence that some products may wash off your dog well past 96 hours. If the product washes off, it may also reduce the flea and tick killing effects. If your dog is a frequent swimmer, a flea and tick product that is given as a pill might be more suitable.
Dog parents will need to observe different practices for tick and flea collars. Manufacturers claim that some collars remain effective while dogs are in the water. The Environmental Protection Agency mentions that some collars leave toxic residue on surfaces they touch, especially those containing propoxur.
What Alternatives Exist for Topical Flea and Tick Treatments?
Some flea and tick treatments for dogs are available in pill form. The American Kennel Club discusses flea pills, which come in many brands. These pills can be fast-acting medications or monthly preventative formulas. Some prescriptions only protect against fleas, while others target fleas and ticks.
How Should I Talk to My Vet About Anti-Parasite Medications?
Your veterinarian will have more information about anti-parasite solutions and can recommend ones ideal for your dog. The American Veterinary Medical Association suggests several questions you can ask your vet about flea and tick medications:
Which parasites does this treatment target?
How should we use the product?
How long does it take to become effective?
What should I do if my pet has an allergic reaction or gets sick from the medication?
External flea and tick treatments are effective, but their usage presents risks for aquatic wildlife. Fortunately, alternative treatment options exist. Collaborating with your vet can help you find impactful solutions that allow your dog to enjoy the water this summer.
This information has been written collaboratively by veterinary surgeons and environmental scientists. It is published by Veterinary Prescriber, a trusted independent provider of information on veterinary medicines to veterinary professionals.
Summary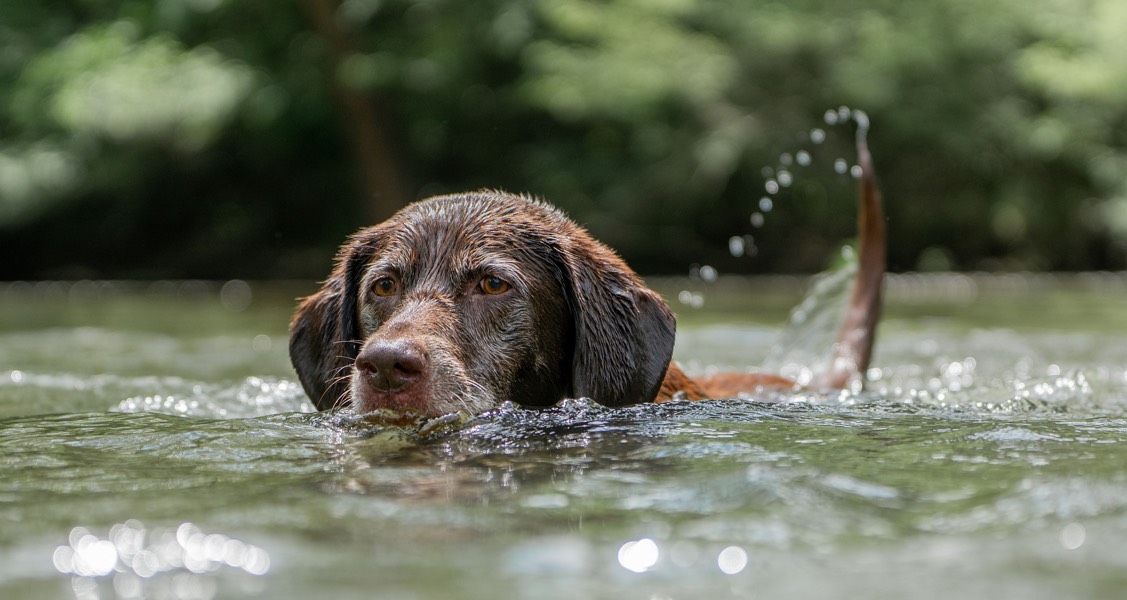 Article Name
Do You Use Flea and Tick Treatments? Read This Before Your Dog Goes Swimming This Summer
Description
Can dogs swim after flea and tick treatments? Some topical medications can harm aquatic life. Learn more from this free guide at Healthcare for Pets.
Author
Publisher Name
Publisher Logo