Cat and Dog Grooming Schedule: Bathing, Brushing, Ear Cleaning & More
By: Sara Burnside Menuck | Reviewed by Dr. Clayton Greenway, B.Sc., DVM | Oct 14, 2019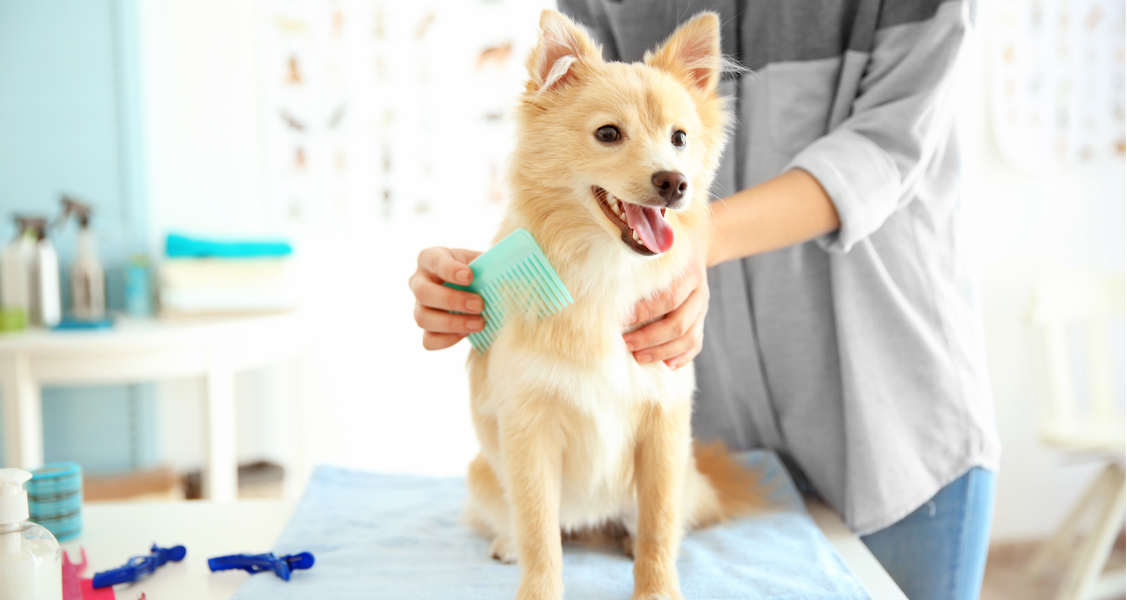 DOGS
Monthly
Bathing
How often your dog needs a bath is largely determined by his coat type, his environment and how much time they spend in the great outdoors – but in general, it should be on an "as needed" basis, with once monthly as a general rule and not more than once a week.
Ear cleaning
Some dogs never need their ears cleaned, but if your dog likes to swim or is prone to skin allergies or ear infections, getting into a regular ear-cleaning schedule is a good idea. Give your dog's ears a good inspection once a month, and after every swim. But be careful not to overdo it! A healthy layer of wax keeps the ear canal lubricated and protected.
Bi-Weekly
Nail trimming
You should expect to trim your dogs' nails every two weeks at the most frequent, but it can vary from animal to animal. In general, if your dog's nails protrude over the pad and you can hear them clicking on the floor when they walk, it's time for at trim – on average, every two weeks or so. Nervous about trimming? Watch our vet tutorial on how to properly cut your dog's nails.
Weekly
Brushing
Regular grooming helps remove dead hair and loosen dirt, preventing skin irritation. An added bonus for you is it gives you control over where hair is shed – outside or in one area, as opposed to all over the house! Depending on your dog's coat type and the time of year, brushing can be done daily to weekly to monthly. Longhaired breeds often need daily brushing, while shorthaired dogs can be brushed less frequently.
Daily
Teeth brushing
Although many dogs go their entire lives without getting their teeth cleaned, regular dental care goes a long way to keeping their teeth and gums healthy – and can save you expensive vet bills later in life. Dogs are prone to periodontal disease, which can cause inflamed or bleeding gums, bad breath, infection and eventual tooth loss. You should brush your dog's teeth daily to keep their breath smelling fresh and prevent disease. In addition, you can provide toys and treats specially designed to help prevent plaque and improve gum health.
CATS
As Needed
Bathing
Cats are notorious clean freaks, and usually keep themselves pretty neat. Bathing should be done on an "as needed" basis, if their coats get dirty beyond the scope of a good tongue-washing. If your cat is prone to allergies, a weekly bath can help, but be careful to choose a shampoo that is safe for cats as they will often groom themselves after baths. Avoid using products that include tea tree oil or are strongly scented.
Bi-Monthly
Nail trimming
Intimidating though it might seem, feline nails should be trimmed every two weeks, even if they have a good scratching post available. Make the process easier for both yourself and your cat by regularly handling and massaging their feet so that they become comfortable with you touching their feet. Watch our video on how to safely trim a cat's nails with Dr. Greenway for a step-by-step tutorial.
Bi-Weekly
Brushing
Again, cats are fairly neat and will take care of many of their own grooming needs, but regular brushing helps maintain a healthy coat, reduce shedding, and prevent skin irritation by removing dirt and dead hair. Aim to brush your shorthaired cat's coat twice a week; longhaired breeds require daily brushing.
Weekly
Ear cleaning
Cats are prone to a range of ear-related problems; aim to give their ears a thorough inspection once a week, and clean if necessary – but avoid doing this at the same time as nail trimming or baths so that they don't associate ear inspections with other negative experiences! Watch out for signs of infection or infestation, including redness, discharge (red, black, yellow or green), or excessive buildup of wax. If you see signs of infection, make an appointment with your vet so you can get the proper treatment.
Daily
Teeth brushing
Daily brushing your cat's teeth will help prevent a host of dental problems that cats including inflammation or bacteria buildup from excessive plaque. In particular, daily brushing will help prevent tooth resorption, a common and painful condition to which domestic cats are particularly prone, and which often can't be detected without dental X-rays.
Summary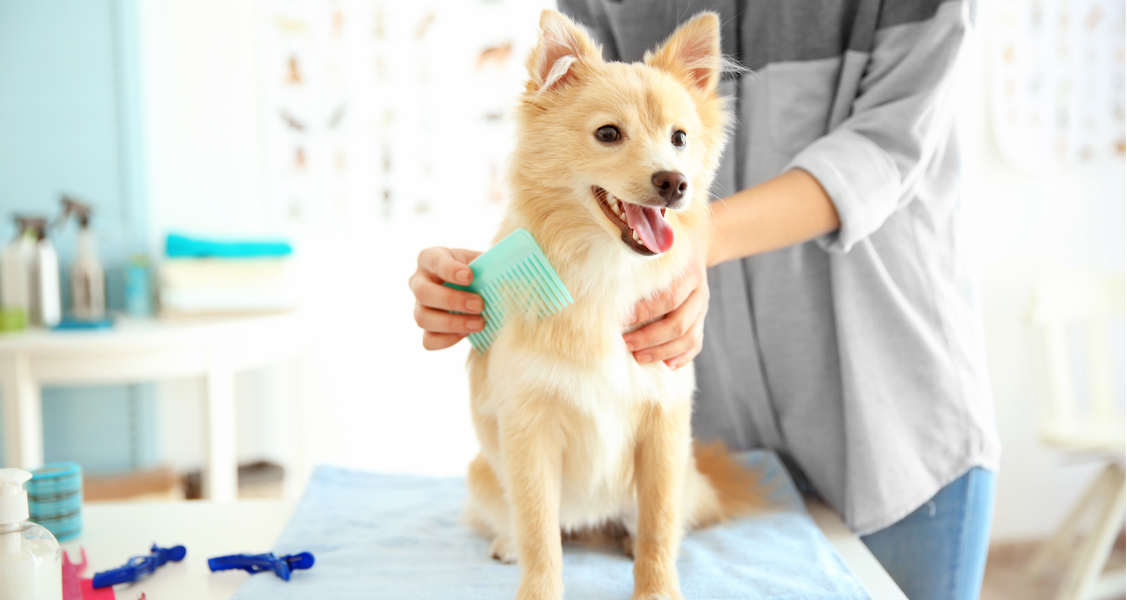 Article Name
Cat and Dog Grooming Schedule: Bathing, Brushing, Ear Cleaning & More
Description
It's important to stay on top of your pet's grooming whether it be bathing, hair and teeth brushing, ear cleaning or nail clipping to keep them healthy and living a good quality of life. Here is a cat and dog grooming schedule with some tips and tricks to help you along the way.
Author
Sara Burnside Menuck | Reviewed by Dr. Clayton Greenway, B.Sc., DVM
Publisher Name
Publisher Logo