4 Ways Blankets Improve Your Dog's Health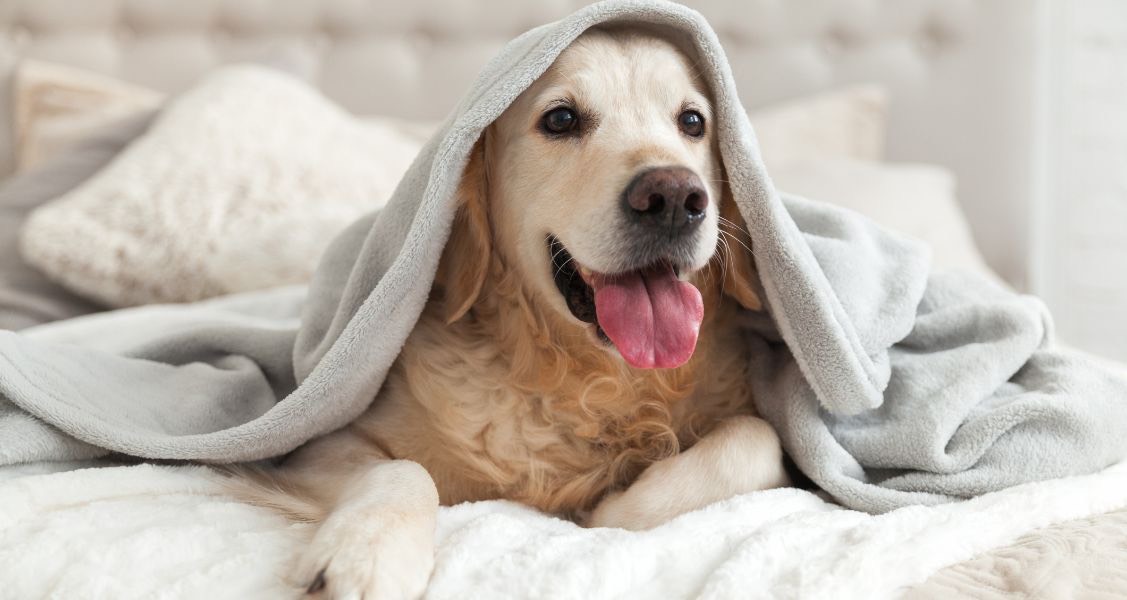 Dog health is complex, just like human health. As we care for our bodies and minds, such as taking vitamins and using comfort items, we can also do these things for our dogs.
Blankets are common comfort items in many homes. When used correctly, blankets can improve your dog's health! Keep reading to learn four ways you can make this common household item an instrument in maintaining your pet's health.
Blankets Regulate Body Temperature Year-Round
As a dog owner, you know that your dog likes blankets and similar items to stay warm in the winter. However, many dogs need a blanket to regulate their body temperature year-round. Some dog breeds get cold easily, such as short-haired and smaller breeds. Old dogs may also struggle to regulate their body temperature and need the assistance of a blanket.
They Comfort Pups With Health Problems
Dogs with temporary or chronic health problems may appreciate a blanket for comfort. If your pup is recovering from surgery or struggling with arthritis, they may spend more time in bed or lying down. They may feel sad or lonely since they're stuck in bed. Fortunately, a soft blanket can comfort them during this time. The extra cushion of a blanket can also protect them from bedsores while lying down for extended periods of time.
Blankets Support Your Dog's Nesting Instinct
Have you ever noticed your dog scratching and nuzzling at towels, blankets, or their bed? They are often trying to arrange these items in a specific way for maximum comfort, which comes from their nesting instinct. While they can nest with almost any items they find, giving them their own blanket for their nest supports this instinct. With your support, your dog will feel happier and more satisfied with their nest.
They Can Ease Separation Anxiety
Separation anxiety is a common health problem in many dogs, especially after the COVID-19 pandemic that kept us all cooped up for so long. One solution for separation anxiety is giving your dog a blanket that smells like you. Smell is one of your dog's most powerful senses, and you can use that to ease their separation anxiety. Making your own quilt is one way to ensure the blanket smells like you when giving it to your dog. Calculate the fabric you'll need for your quilt, and start sewing on behalf of your pup!
Blankets can improve your dog's health in many ways. However, there may be times when a blanket is not helpful. If your dog frequently chews on or ingests foreign objects, including comfort items, you will need to find alternative ways to support your dog's health.
Summary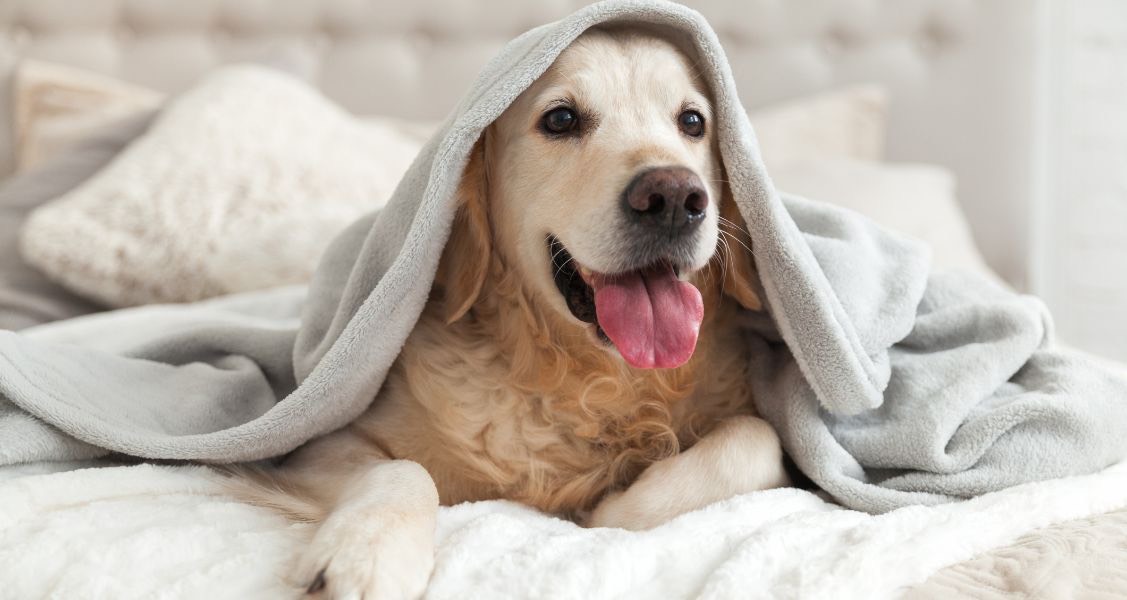 Article Name
4 Ways Blankets Improve Your Dog's Health
Description
Many factors can improve your dog's health, including comfort items such as blankets. Read here about how blankets can positively affect your dog.
Publisher Name
Publisher Logo